Cheryl Fishken, LMT, NCBTMB - I am a graduate of New Hampshire Institute of Therapeutic Arts & Massage Therapy,licensed in MA & NH, & a member of the American Massage Therapy Association. I practice a system of healing arts grounded in restoring & maintaining a healthful balance by working with the body's own tendency to correct imbalances & to heal itself.
My practice utilizes a holistic integrative approach, layering several modalities into each session as appropriate & unique to the individual such as : Swedish, Deep Tissue, Trigger Point, Myofascial Release, & Orthpedic. I am trained in Reiki, a natural application embodied in my work, & Certified in 'Pre-Perinatal-Postpartum Massage -'Natural relief & support during the birthing year' :)
Over the years a passion & study for Birth Work emerged, Pre- Perinatal & Postpartum Psychology, Midwifery & Doula. In the coming new year of 2016 my new goals will be working on getting Certified in Myofascial Release, Mayan Abdominaal Massage & Postpartum Doula to better serve the needs of Mother's & Babie's to bring calm, balance & health.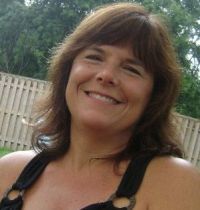 I look forward to maintaining a healthy and balanced you !